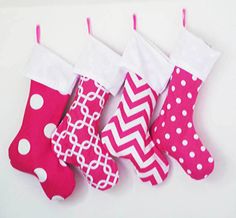 Hello guys!  Making a post today to cover some points that I thought might be good info for everyone to have as we go into the holiday season.  Also wanted to give a general update and share some other things.
*Service Status*
You can always check my service status in the sticky post in the News section, but I wanted to note that I was away for a few days this past week and was unable to invoice/pack/post things, so I am currently behind.  Please bear with me if you are waiting on invoicing or shipping.  Things piled up quite a bit, even in only just a few days.
*Holiday Ordering/Shipping*
If you plan on making orders that you wish to arrive by certain December deadlines, please remember order early!  Not only do orders speed up for me during the holiday season, shipping times also slow down dramatically in the rush right before Christmas week in particular.  Where EMS might usually take 4 days to get to you, please be aware I have seen it take up to 10 in December.  SAL and Air will also slow down.  I highly, highly recommend traced shipping during this heavy volume time of year.  EMS is my preferred shipping method anytime of year, but especially during the holidays.
*Lucky Packs/Fukubukuro*
I am starting to get more and more messages about Lucky Packs (although I got my first in July if you can believe it!)  This year the Lucky Pack tradition will continue of course, and I do plan on being around this New Years for LP shopping. I have not decided exactly my policies yet for LPs as most brands have yet to release any information themselves.  My policies will likely remain similar to last year's policies, but I will make an official post for 2016 LPs soon (but you can read the 2015 post in the mean time to get an idea).
*App Shopping*
App based shopping markets are becoming more and more popular.  They are based on applications used on your smartphone, and require you to download the app and shop on your phone.  Currently the two most popular ones are FRIL and Mercari. Shoppies is another one that has been around for awhile. Much like other "private seller" markets (like auctions, for example), shopping on these types of apps requires back and forth with the seller, careful checking of seller policies, and so on.  I have not officially updated Tenshishop with an App Shopping section, but have been offering FRIL shopping for about a year now after getting inquires from shoppers, and Shoppies long before that.  I treat App Shopping like Auction Shopping, as far as fee structure and policies, although you do not bid on items.  To request shopping on an App,  you can use  either the Auction Shopping or Online Shopping Request forms. Items are offered for a certain price set by the seller on the app.  You can think of app  items as all Buy It Now.  The seller may also not respond to your request to buy (sellers can go inactive but their shop remains up) .
I currently do not offer Mercari shopping.  I do plan to and want to open Mercari services, but currently I feel I have a bit too much on my plate and want to be sure to be comfortably caught up on orders before taking on another private seller market. I have been planning to open Mercari shoppping for several months, but things have just been busier than I ever anticipated.  If and when I do open Mercari services, I will post here in the News section.
*Reselling for Profit*
Lately it has come to my attention that items purchased via my service have ended up on other markets resold at significantly higher prices than what they were purchased for.  I have never had to take an official stance on this, but considering the current climate in Japan over purchasing only to resell for profit, I do not feel comfortable carrying out services for those whose sole intention is to resell the item for profit.  On auction sites, for example, many sellers expressly forbid this as a condition of bidding.  At brand shops, they struggle every release to keep customers happy and releases fair as more an more people buy things just resell them double and triple the price to people who miss out on the chance buy at the release.  Everyone gets something that doesn't fit or suit them, outgrows things, has changes in style, or wants to bring some new stuff in and pass old stuff on to new homes. I also understand that some items' values increase with age and rarity, and that the value of the yen rising and falling over the years has made items purchased in past years more expensive than they would be at current rates.  I also know some people pay way over retail for items second hand themselves on auctions because they were unfortunately not able to buy it at the release.  However, I also ask that everyone please understand that I do not want to be associated with reselling for high profits (scalping).    This applies to second hand items won on auctions/used shops and new items from stores.  If you want to buy an item only because you want to resell  it at a much higher price than you paid (not necessarily retail!), I would rather not risk playing a role in shopping for that item for you.  Thank you for  understanding.
Don't want to end on that note, so I want to say that I hope everyone is looking forward to the various celebrations and happy times of the coming season.  Everyone out there stay happy, healthy, toasty if north of the equator, and cool and breezy if south of it 🙂 Happy Holidays!!