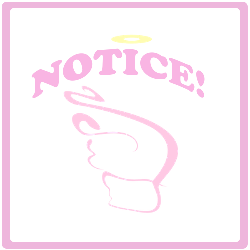 I will be taking some time off November 24-25th to celebrate U.S. Thanksgiving. Services will remain open, but I will not be monitoring my email as much these two days while I spend time with family. Thank you for understanding.
From December 18th to 22nd I will be traveling within Japan, and upon my return I plan to spend Christmas Eve and Day with my family. I will keep services open, but for the week long period between December 18th-25th you can expect slower response times no shipping of orders between Dec 17th-27th. My final shipment of the year will be between Dec 28-30. I will still be able to help with December 18th new (Saturday) releases.
If you have a rush order or something that needs an immediate response, please understand that I will not be able to accommodate you during the periods outlined above.
Please expect delays for a few weeks following my return while I catch up on orders/shipping and lucky pack releases.
Happy holidays to everyone, hope you can enjoy the final weeks of 2021.