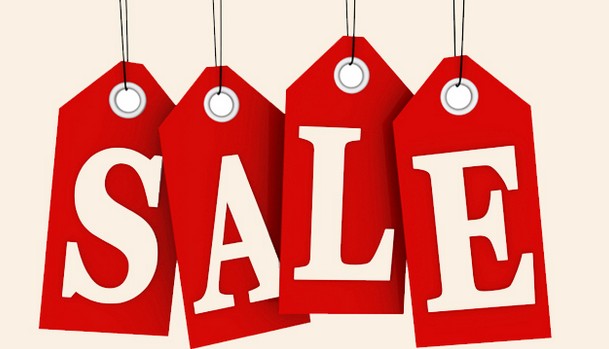 The long awaited summer sale season has started in Japan!  In store sales tend to be longer and start earlier than online sales, so if you are wondering why you haven't seen good deals at some of your favorite online shops, this might be why.  Summer sales generally start around the last week of June through the first week of July and last through August.  Generally there are some pre-sales mid June as well where you can get good deals on popular items before they get snatched up in the general sales.
While pretty much all stores do some kind of summer promotion, I am guessing you guys are mostly interested in lolita brands!  Here are some sales you can check out:
Metamorphose: https://www.metamorphose.gr.jp/sale/all
Metamorphose started their main online sale on July 1st.  Discounts on items online are 20-30%.  Not 100% certain, but those with access to in store sales might get a little more off.  Metamorphose also has some summer lucky pack sets where you can get a basic outfit in a set for a good price.
Innocent World: http://innocent-w.jp/fs/innocentworld/c/sale
Innocent World started their main online sale on July 1st, with some special flash sale events before that.  Discounts range from 30-50% off.
Victorian Maiden: https://www.victorianmaiden.com/shopping/sale.html
Sales on some classy items from 10-40% off at their online shop.
Baby the Stars Shine Bright and Alice and the Pirates:  http://www.babyssb.co.jp/onlinestore_cat/sale/
BTSSB and AatP started limited online sales from June 24th, and have been slowly adding more items.  However, compared to in store, the online sale is very small at this stage.  In store there are already some really good deals on items that you can't get online!  Original prints are 30-40% off.  Non prints, cutsews, boleros, and cardigans are generally 50% off.  Blouses are 40%.  Accessories (like jewelry, socks, head items) are 30%.  Generally bags, shoes, and parasols are excluded from the sales, although there might be a few exceptions for bags as the sale season moves on.  Newer items are also of course excluded.
Prints that I remember being on sale: BTSSB Kira☆Kira Parfait, BTSSB Marie Antoinette, BTSSB Happy Easter〜Easter Bunny's Spring Garden, BTSSB Twinkle constellations and stars of confeito, BTSSB x Disney collab prints, BTSSB Snow dot, BTSSB Ribbon ribbon gelato sun dress and other non-print items, BTSSB Labyrinth Collection Room, BTSSB Little Royal Icing . AatP The Wizarding platform, AatP La Prière, AatP Prière d'espoir (Les Mis print), AatP Little dreaming sailor, AatP Banquet in the dark night with dancing roses, AatP ALICE and the Mechanical Wonder Time Travel, AatP Bibliothécaire…. plus lots of blouses, cutsews/cardis/boleros, AatP boy's style stuff, non print dresses for both brands.
You can have a look here at this incredibly helpful Lolibrary link which shows items released in 2016 at BTSSB and AatP.  The earlier something is on the pages on this list (starting from page one) the more recently they have been released, and more likely they are to be excluded at this time.
Angelic Pretty: http://angelicpretty-onlineshop.com/
Those who follow APs' online site closely will notice many items have started to mysteriously disappear from the shop. AP has not yet started their online sale, but this is a good sign that they are preparing to.  However, in store the summer deals started in most shops by July 1st, with pre-sale events at several stores as well.  Tokyo will go all out the Laforet's Grand Bazaar, which will start a bit later. Now most items are 30%-50% off in store.  Accessories, blouses, and cutsews are generally 30% off, with main pieces being 30-50% off depending on the item.  Some prints are 50% already, like Jewel Marine.  I cannot remember exactly what all was included and at what percentages but the following are included in the sale in store:
Holy Lacy Doll, Baked Sweets Parade, Shadow Dream Carnival, Eternal Carnival, Luminous Sanctuary, Jewel Marine, Cecelia Cross, Melty Sky, Holy Theater, Magic Princess (special flat price of 10800 yen !), Twinkle Sky (special flat price of 10800 yen!), Charlotte's Bear and Wrapping Cherry (but no stock left really of these two), Sugar Sweet  (non print series), True Doll (non print series), Tartanholic (non print series), Rose Princess (non print series), Romantic Blossom Princess (non print), Antique Doll (non print), Dolly Marine (non print), Souffle Doll (non print), Selina (non print series), University (non print series), Silky Lady (non print series), Nun OP Set, various Cutsew Ops (Wrapping Cherry Cutsew OP, possibly Jewel Collar, Creamy Doll, Airy Girl, Celestial Cutsew OP, Dreamy Doll sleeved and no-sleeve versions).
You can have a look here at this incredibly helpful Lolibrary link which shows items released in 2016 at AP.  The earlier something is on the pages on this list (starting from page one) the more recently they have been released, and more likely they are to be excluded at this time.
In general, parasols, bags, and shoes are excluded from the sale. A few bags are included, but even some older models are not.  I cannot remember if any shoes are included at this time.  Blouses and other items released around the same time as the prints above are also generally included, although some might not be.  Please note that many of the matching accessories, especially jewelry, for the above series are currently excluded from the sales. Sometimes matching print items (like the headbow or legwear) will be excluded from the sale while the main piece is on sale.  Please keep this in mind when you want a "set."  If you can get the main piece on sale are you willing to pay full price for the accessories?
**SPECIAL NOTES ABOUT SALE SHOPPING**
I am happy to help you with in store or online sale shopping!  When sale shopping, my commission (the 5% fee) is calculated on the item's full price (so an item that is usually 10,000 yen that is on sale for 5,000 yen will be 5000 yen + 500 yen commission).
In store sale shopping has some restrictions that don't usually apply to full price shopping.  Usually, when you want something that is sold out in one store but might be available in another, you can request a transfer.  However, only items in stock in the shop are eligible for the sale price (no transfers on sale priced items).  This means if you ask me for help with sale items, in order to get the sale price your desired items must be in stock at the shop when I visit.  If you want the item regardless of getting it at the sale price, it can be still transferred from a store that has stock, but will be full price.  Sometimes, as the sales are winding down at the end of summer, this restriction is lifted.
When sale shopping, it is really helpful to be flexible with cut and color- you are more likely to get something on your wishlist if so.  Items that sold out before the sales even started of course will not be available.  Some prints listed above might only have 1 or 2 pieces in store and might already be sold out by the time you contact me (i.e. Melty Sky) and other series are limited to the colors or cuts that didn't sell out soon after release or on reserve (i.e. Baked Sweets Parade at AP, Marie Antoinette at BTSSB).
Of course the summers sales aren't limited to just lolita brands, popular shops like Liz Lisa, Ank Rouge, Swan Kiss, Gelato Pique, and lots of others are all dishing out the summer bargains. Poke around your favorite shops and see if you can find a deal!
To request sale shopping, the forms can be found on the in store and online shopping pages.
Happy Summer Sale Shopping!