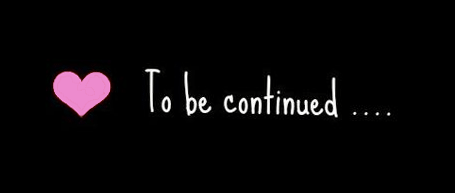 Please read the following for information about the temporary closure of TenshiShop, including the online shop and shopping services, for the month of August 2015.
The last day for new shopping is July 31st.  After this, the shopping request forms will be disabled and a banner will go up on the shop site announcing the closure.  The shop and service will remained closed until early September.  When reopened, the banner will be removed and a reopening notice will be posted in the News Section.
For the first week of August, orders (including shopping services) currently open will be processed, packed, invoiced, and shipped.  The last day for shipping will be August 5th.  Any orders that are not able to be processed and are not paid for before August 5th will not be shipped until September.
Items that arrive after the closure, including online orders, preorders, spot claimed/release weekend items, and reservations, if possible, will be processed and shipped before the shipping cut off.  If items arrive after the cut off, they will be held for processing in September.
If you have claimed a spot for a release, but the release falls during the closure, I will do my best to get your items still, but as I will be out of the country, my chances are more limited. If you wish to back out of a claim for this reason, please let me know ASAP, otherwise I will still try for and may get your item (and I don't want you to end up with two of something).
I will have access to email throughout the closure, but I will not always respond within my usual 24-48 hours.  If you have an order or shopping service open, and need to contact me, feel free to send a message.  I will answer it as soon as I can.
If you wish to spot claim items that are announced while TenshiShop is closed, but that will likely be actually released after TenshiShop reopens, the please use the General Contact Form or send an email to service@tenshishop.com.  Usually you would need to use the In Store Shopping Form, but the form will be disabled.  In order to secure your claim, you will need to supply that information usually required in the In Store Shopping Form (real name, feedback link, Paypal and email address, country, shipping method, and the details of your claim).  Please do not use the General Contact Form for regular shopping service requests during the closure. Please save those for when the Shopping Request Forms (In Store, Internet, and Auction) are reactivated in September.  So, to be clear:
*It's OK to send a message when: A new awesome print appears in the new issue of J-Fashion Magazine in mid August and you really want it!  It seems like it is not on the brand's site yet, and there is no real info except for this picture from the magazine floating around, so it is likely to be released in early or mid September, or even later.  If you are 100% decided on an item, send a request through the General Contact Form if the Shopping Forms are still deactivated.  I will contact you and line you up for the items as I have a chance to check my messages.
*Please wait to send a message when: A new awesome bag goes on at Brand Store on August 22nd and you really want it!  It might sell out, so you want to get the request in early so I can shop for it as soon as I get back.  I really want to get your awesome bag of awesomeness for you, too!  But, sending a message early will only lead to mail box overload when I get back.  So, if you would like me to help you get the bag, please send in a Shopping Request Form when the form becomes active again.  That means I am ready to start shopping again. I will shop for you as soon as I get back and have a chance!
TenshiShop will reopen around September 3rd.  Please watch the site and the Facebook Page for updates.   After getting over the reopening bumps, I expect the shop to have lots of new items added and services to go smoother than ever. TenshiShop will come back better!  Thank you, everyone, those of you who have been with me for years now, those of you who have just given my shop and service a chance for the first time, and everyone in between.  See you in September!