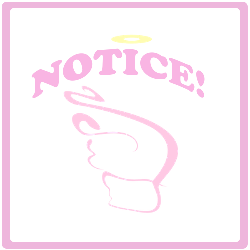 Tenshi will remain in Japan throughout both the Christmas and New Year holidays, so there are no plans to close services. However, she will be taking two short trips within Japan. Between the trips and the shopping rush leading up to Christmas and then New Years sales/lucky packs, you can expect some delays in order processing time over the next few weeks.
Tenshi will try to get orders out as promptly as possible, but please understand that international shipping is always unpredictable, especially at this time of year, and Tenshi cannot guarantee that a package will make it by Christmas, even with the fastest express shipping available. Overnight/Next Day and similar super-express delivery services are NOT available so please try to get anything you want to hopefully arrive before Christmas ordered as early as possible. There will be at least ONE shipment per week all the way up to Christmas, even with her travel plans.
Travel dates (no shipping, delayed response time during these periods):
December 11th-14th; 18th-20th
Happy Holidays everyone!