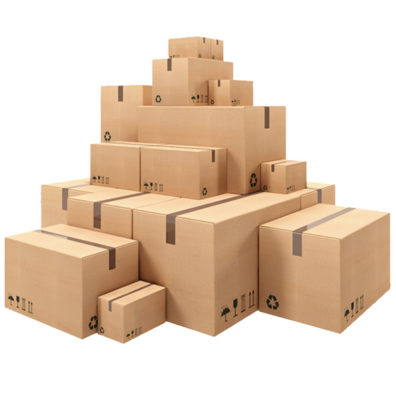 Hello everyone. I hope you are staying safe and healthy despite the current world events.  Today I wanted to make a post to talk about shipping during the COVID-19 pandemic, as I am getting an increasing number of inquires as to if I can still do shopping services and ship packages as usual.
Are shopping services open?
YES.  Shopping services are still open for all countries.  Please do not hesitate to send in your requests.  Your use and support of my service during these times is greatly appreciated!
————————————-
Can you ship packages?
YES, but shipping to many countries via Japan Post's EMS, Airmail, and SAL services is suspended.  Read below for details and other options.
Starting April 2nd, 2020, Japan was forced to start suspending shipping of all postal items delivered by air transport to certain countries. The suspension is temporary, but there is no certain date when it will be lifted.  I will remove countries from this list as services are resumed. Please see the updates section at the bottom of this post for countries were services have resumed.
*Please note, I have excluded countries to which I have never shipped before in my 10+ years of shopping to cut down on the list, which includes 150+ countries and territories in total. If your country is not on this list, and you want to double check the status of your country, please check this PDF from Japan Post.
Asia and Oceania:
India
Australia (from April 10)
Middle East and Africa:
Israel, Turkey, United Arab Emirates, South Africa
Europe:
Ireland, Albania, Greece, Malta, Romania, Russia
South America:
Peru, Brazil, Argentina, Chile
North America: 
United States of America (from April 23), please read this post for USA specific information.
If you are not on this list or the notice from Japan Post, I can ship to your country via Japan Post.
***IMPORTANT NOTE:***
Japan Post SAL shipping is suspended completely, worldwide, until further notice.
————————————-
What about private shipping companies like DHL, FEDEX, and UPS for suspended countries?  I heard you are offering shipping via Yamato Transport, what's that?
There is no Fedex outlet in my area at all, so Fedex is not an option. DHL and UPS do not offer pick up in my area and are prohibitively expensive for almost everyone that contacts me about them ($300-$400 for packages weighing between 2-3 kilos).
I have started using a private Japanese courier called Yamato Transport.  They are a well established delivery company in Japan that also offers an international delivery service via a partnership with UPS.  Their prices are reasonable and packages are traced and insured. It is the most economical alternative to those seeking EMS-like shipping times if Japan Post has suspended services to your country. You can read full details of this new shipping method here:
————————————-
Can you ship via any other methods using Japan Post for suspended countries? What is Parcel Post Surface Mail?
Japan Post's Parcel Post Surface Mail (also known as Sea Mail, transport by boat) will still be available for the US and many other countries.  Under normal conditions, Surface Mail takes 2-3 months, but it is unclear if those time frames are to be expected during COVID19.  Surface Mail is traced and has the option to add insurance.  It is an inexpensive alternative considering the current conditions.
You will find Surface Mail has been added to the shipping choices on the shopping request form. So far I have only shipped via Surface Mail to the US and Russia.  You can contact me if you are interested in using Surface Mail and we can determine if it is an option for your country.
————————————-
Can you hold my package?
Yes, but…  There is a rise in requests from shoppers to hold packages due to service suspensions or general uncertainty, however my ability to do this is limited, as I have limited space to store packages.   I will make an effort to make room, but I work out of a home office in a Japan-sized apartment. I am currently thinking of what to do, and may be forced to seek off site storage.  Please consider alternative shipping methods (like Yamato or Surface Mail) if they are available to your country, because some people have no other option but to wait for Japan Post to restart services to their countries.
If your country is still accepting Japan Post shipments via EMS or Airmail, I will not hold your package.
————————————-
You are storing my order for me due to Japan Post suspensions, can I add to it while we wait for shipping to restart?
Once an order has been closed, your package will be stored.  Even if your package is being stored in my home, it will grow increasingly hard to find as packages accumulate for months.  Once a service has been closed out, I will not be able to add to that package.  I honestly may not be able to find it the piles or it might be stored off site and not easily accessed.  You are welcome to start a new order, but it will need to be in a new package of its own, and when shipping resumes, those packages will be sent individually.
————————————-
What do you suggest if I want to shop but am nervous about shipping during COVID19?
If Japan Post is still shipping to your country:
I would suggest using EMS and perhaps insuring to the full value of the contents.  EMS insurance defaults to 20,000 yen with the option to add more for a minimal fee.  Airmail is tracked, but its max insurance value is 6000 yen, and is currently the lowest priority of shipping and will likely be heavily delayed.
If Japan Post has suspended EMS/Airmail services to your country:
Your options are Yamato Transport or Surface Mail. I will only ship via traced and insured methods, so that should offer you some comfort.  You can also request to hold a package, but please see above.
I have added a "phone number" field to the shopping request forms so that packages can include a contact number.   Many mail carriers are leaving  packages at the door to avoid person to person contact.  A contact number on the package is good in case your delivery person wants to contact you to tell you they are coming or have left a package.  I also suggest watching your tracking carefully so you know approximately when your package should be arriving.
************UPDATES**************
June 19th:
Japan Post resumed airmail and EMS services to the following countries.  See the official announcement here.
Estonia, Austria, Croatia, Sweden, Spain, Switzerland (from June 5th), Slovenia, Czech Republic, Denmark, Norway, Hungary, Bulgaria, Belgium, Poland, Portugal, Latvia, Lithuania, Luxembourg
July 2nd:
Japan Post resumed postal services to the following countries.  See the official announcement here.
EMS and Airmail services have been restored to: New Zealand and Italy
EMS services have been restored to: China
Surface Mail (shipping by boat) to: Indonesia (EMS and airmail remain suspended)
July 30th:
Japan Post resumed more types of services to Indonesia and China, as well as some other countries to which I do not usually ship to so will not mention. See the official announcement here.
Japan Post has resumed EMS and Airmail services to Indonesia.
Japan Post has resumed Airmail services to China. EMS has been available since earlier in July.
***********************************
Stay safe and healthy everyone!!