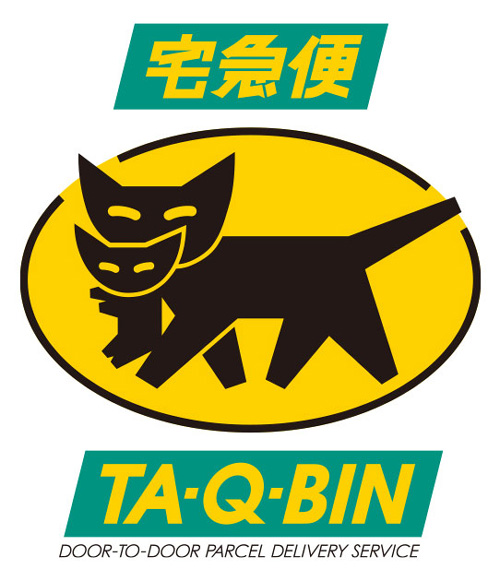 As Japan Post's COVID19 related suspensions are likely to remain in place for some time for many countries, Tenshi Shop is offering an alternative shipping method that allows for immediate shipping to most places with EMS like speed and security.  Please read below to find out more about Japanese courier Yamato Transport and their International Ta-Q-Bin service.
What you can expect from this service:
Delivery time of 6-10 business days (national holidays  in either country will cause delays).
Liability coverage to 200,000 yen at no additional cost (or the marked value).
Tracking for the entirety of your package's journey.
Yamato Transport is partnered with UPS (the United Postal Service).  The tracking page will update until the package leaves Japan, then a small button with "Detail" written on it will appear where you can track the package outside of Japan. Tracking is available in English.
————————————-
What shoppers that have used this service and had their packages delivered report:
Packages being left unattended at the door or drop off point at your home
May or may not get a text or phone notification that a package was on the way/being delivered
Delivery person may or may not ring the door bell
No signature upon delivery or any physical contact with the delivery person
Items being delivered before the tracking updates
————————————-
Yamato's Pricing:
Yamato Transport prices are based on size, but the first two size classes are comparable to EMS pricing and will be a good alternative for those with the kinds of orders that I typically get, say of a dress or two, accessories, and other small to medium sized items.  Big bulky but light items will be pricier to ship than you are used to with EMS (so large stuffed animals, figures or anything with bulky packing, umbrellas, posters).
————————————-
Requesting Yamato Shipping:
If you are requesting a shopping service, you will notice that a new shipping method "Yamato Transport or Surface Mail *COVID19 Suspension Options*" is now available.  We can discuss details in follow up emails.
Surface Mail refers to a Japan Post shipping method by boat that is currently limited to only a few countries.  You can read more about it in the general COVID19 shipping info post. We can also discuss this if you are interested and live in a qualifying country.
————————————-
Where Yamato can deliver:
Yamato Transport is a good alternative for the following counties to which Japan Post has suspended EMS and Airmail services:
the USA,  Australia, Greece, Romania, Israel, United Arab Emirates
*Yamato cannot deliver to PO Boxes or similar "post box" services.
————————————-
Where Yamato cannot deliver:
Yamato Transport does not deliver to the following countries that also have Japan Post suspensions, so these countries must wait for the suspensions to be lifted for EMS-like service/speed shipping:
India, Canada, Russia, Brazil
————————————-
What Yamato cannot deliver:
Yamato Transport has stricter rules about transporting some items than Japan Post, so some things I can usually send via Japan Post, I will not be able to send via Yamato Transport. It also varies more widely by country, so some care must be taken.  The following cannot be  sent regardless of country:
Anything that takes lithium batteries, even when the the batteries have been removed.
Other batteries or items containing them.  If the batteries can be removed from the item it is generally OK, with the exception of lithium batteries.
Food, including snacks, drinks, and tea of any kind.
Most cosmetics including perfume, sprays, lipstick, contacts, etc. Anything that contains oil or ethanol/alcohol.
————————————-
You will still need to exercise some patience with all shipping services as COVID19 continues to greatly disrupt the world shipping system.